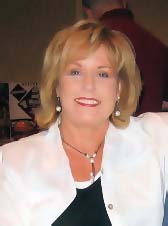 An artist for more than 35 years, Donnelle Clark exhibits and teaches, when she can, locally at the Cultural Arts Alliance Bayou Arts Center.
Donnelle was born and raised in Atlanta, Georgia, then moved to Birmingham, Alabama, where she raised a family, helped run the family business, and painted at a teaching art gallery .
When an opportunity arose for Donnelle to own and operate the teaching gallery, it became Gallery 3. For five years she taught art there, painted daily, and exhibited her work and that of her students.
Having had a second home in Seagrove Beach, Florida, for many years, Donnelle made South Walton County her home in 2002. Now she has her painting studio in her home at Seacrest, Florida, and paints almost daily.
Artist Statement
My creative expression is my paintings and drawings and as I create each piece of art I want it to develop its own voice. I always want each particular finished piece of art to draw the viewer to come closer and explore the surface, envision what is below the surface and hear the voice of that painting.
Contemporary compositions, acrylic paints, glazing liquid, heavy gels, molding paste, homemade papers, gauze, big brushes, shapers, palette knives, any unexpected materials, and my fingers are some of the tools I use to transform my surface. I like to sketch with Caran d'Arche crayons, charcoals, and inks and then jump right in to paint, expecting surprises. Then the next day I might want to plan everything and make it work.
I love to paint and create art and I hope you feel the energy and love that I have for what I do. I thank God daily for giving me a talented curious mind and for filling my heart with a love for drawing and painting.
Artwork
Contact
(850) 231-1256
donnelle@me.com
donnelle.com
artcade.com
facebook.com/donnelle.tuckerclark
instagram.com/donnellesart
Gallery
Donnelle's Art Studio at Seabreeze
Exhibits
2014 April 4 – May 31, 2014 A+ Art top of the Class Juried Show, Award Honorable mention
2013 April 5 – May 31, 2013 A+ Art Top of the Class Juried Show
2013 Jan 25 – Mar 17 ,2013 A+ Art Abstraction: "An Adventure into the Imagination"
2012 October-Dec 2012 A+ Art Juried Exhibition by Cultural Arts Alliance of Walton County, Florida
2012 April – Jan 2013 ANDRA's On The Park, Seaside Florida
2011 Nov 7 –Dec 10. 2011 "Where Color + Texture Collide", The Hidden Lantern Gallery, Rosemary Beach, Florida
2011 Sept 26 – Oct 29 JEWELS of 30A, The Coastal Dune Lakes. Juried show The Hidden Lantern Gallery, Rosemary Beach, Florida
Memberships
ISAP International Society of Acrylic Painters 2014
Cultural Art Alliance of Walton County, FL
Women's Art Network (WAN), Walton County, Florida.
Mattie Kelly Arts Foundation, Destin,FL
Friends of Eden, Walton County, Florida
Ocean Springs Art Association
Artistsof30A.com