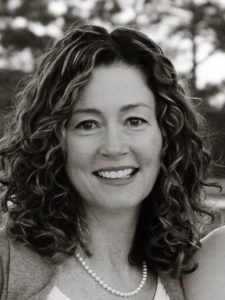 Award winning artist, Kathleen Broaderick, began her artistic journey during her last semester at Florida State University as a Communications major. "I needed to fill an extra elective slot and took a watercolor class. I've been a student of art ever since."
The Walton County resident traveled with her husband to England, Chicago and Stuart, FL before landing in the Emerald Coast of Florida 17 years ago. "Wherever we went I took art classes & workshops." She was an art volunteer at Plew Elementary in Niceville for 10 years when her sons were students there, then became certified to teach art and elementary education. She proceeded to teach kindergarten and art at Edge Elementary in Niceville. Now, a full-time artist, she wakes up early to paint or walk on the beach for inspiration.
Broaderick's artwork was recently chosen to represent the Mattie Kelly Arts Foundation's Festival of the Arts as the poster winner.
Visit her website at kathleenbroaderick.com or Facebook and Instagram under Kathleen Broaderick Art. Kathleen is represented by Galerie du Soleil in Naples, Florida.
Artwork
[ngg_images source="galleries" container_ids="45″ display_type="photocrati-nextgen_basic_thumbnails" override_thumbnail_settings="0″ thumbnail_width="250″ thumbnail_height="250″ thumbnail_crop="1″ images_per_page="20″ number_of_columns="0″ ajax_pagination="0″ show_all_in_lightbox="0″ use_imagebrowser_effect="0″ show_slideshow_link="1″ slideshow_link_text="[Show as slideshow]" order_by="sortorder" order_direction="ASC" returns="included" maximum_entity_count="500″]
Contact Kathleen