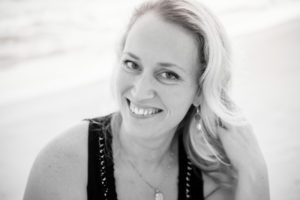 In the words of Mary Redmann…
I'm a mixed media artist based along Florida's Emerald Coast. This is where my lifelong love for creating art gets an outlet, with the beautiful bluegreen waters serving as perfect daily inspiration.
After taking a hiatus from visual arts for a few years (new priorities: three pint-sized blessings, moving between Sweden, England, the U.S., and Japan, as well as many other changes), I picked up painting seriously again about five years ago, when one of my dearest friends introduced me to a process known as Vedic Art.
This helped me transition from where I previously focused on creating a preconceived image 'perfectly' on canvas to allowing myself to simply paint whatever came up in the moment, and enjoying my journey of expression rather than focusing so much on the result. Art has become a place where I can 'fail' and be okay with that part of the growth process, thereby gradually reconditioning perfectionist notions.
Artwork
Contact

maryredmannart.com
facebook.com/maryredmannart
instagram.com/maryredmannart