Clay Gardens, Gifts & Blessings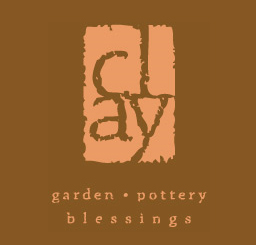 Clay Gardens, Gifts & Blessings
In January 2012, out of the sand and earth, Clay was born. Conveniently located on Scenic 30A in Seagrove, Clay Gardens, Gifts & Blessings welcomes you to a bold splash of color, variety, fun, and surprise. You will love their beautiful annuals, perennials, shrubs, grasses, citrus trees, and herbs. Their pavilion houses teak furnishings, local outdoor art, working fountain displays, and driftwood from local rivers and bays. Browse the gift shop with decorative dried or preserved wreaths, scented candles, local one of a kind jewelry pieces, terrarium and lanterns, gardening tools, watering cans, bulbs, books, holiday specialties, and much more.
Clay's staff stands ready to give you assistance, for the first time gardener, to help search out just the right gift, or someone needing a whole new landscape. You'll especially love the personal attention you get from their gardening experts!
They also have a landscape architect available to help with any of your design needs.
Clay Gardens, Gifts & Blessings
4808 E Co Hwy 30A
Seagrove, FL 32459
Hours:
Monday – Saturday 9:00 AM – 5:00 PM
Sunday noon – 5:00 PM
(850) 231-2150