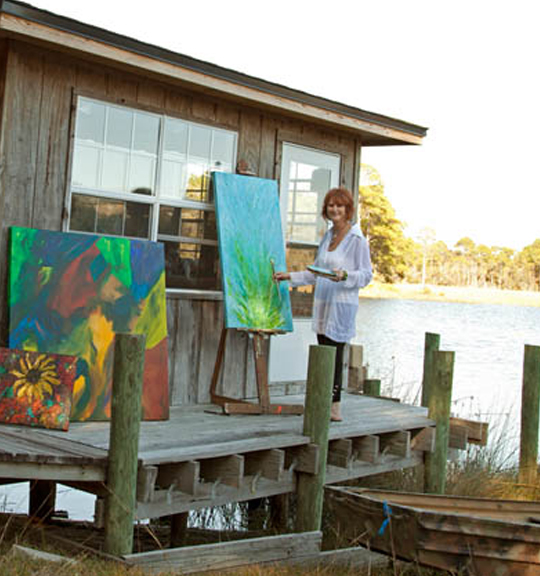 PEGGY JONES
Learning to paint at an early age (seventh grade) taught Peggy about shapes, color, and texture.
She has work that includes oils, watercolors, acrylics, and mixed media. The challenge and rewards of bold colors and textures defines her art.
She describes the work as "a visible expression of nature and the abstract world of color, shape, and design."
Artwork
Contact/Gallery
If you are interested in commissioned artwork or would like to know more about Peggy's work, please do not hesitate to contact her.
(850) 933-1333
Peggyjones11@gmail.com
peggyjonespaintings.com
facebook.com/peggyjonespaintings
You can find Peggy's work at:
Amore' By the Sea
120 Quincy Cir
Santa Rosa Beach, FL 32459
(850) 292-9330
Andra's in the Park
Seaside, FL
Gadsden Art Center
13 N Madison St
Quincy, FL 32351
(850) 875-4866
gadsdenarts.org
Memberships
Cultural Arts Association of Walton County, Florida
Women's Art Network