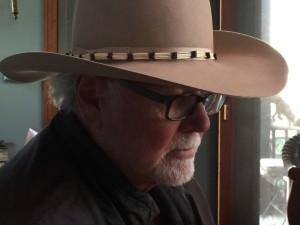 Born in Oak Park, Illinois, Steve Wagner began his education in art at a young age through drawing and painting lessons with Tom Powers in Newnan, Georgia. His great-grandfather, grandfather, and mother were also professional and fine artists… a family thing.
During high school, Steve studied with Levonne Gault in Newnan and Marge Schilling (Chattahoochee Valley Art Association) in Lagrange, Georgia. Higher education included core art at the University of Georgia from 1967-1968, Pratt Institute in Brooklyn, New York in 1969, and he earned a Bachelor of Fine Art in Visual Design from Auburn University in 1970.
Steve continued painting through out his professional career in graphic design. He has been a full-time painter and sculptor the last 15 years on 30A. He was a judge at Arts Quest 2013. His work may also be seen at Adaro Art & Design Gallery in Grayton Beach.
Artwork
Contact
Please call for an appointment to visit Steve's studio in Blue Mountain.
(850) 830-3495
steve@groupwinc.com