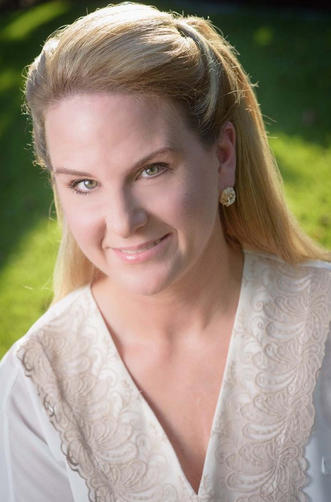 KAY RICHOUX
In the words of Kay Richoux…
I was born in New Orleans, LA and now reside between Panama City Beach, FL; specifically the area known as Seabreeze, right off 30A and Lafayette, LA.
Many years ago, before becoming a nurse I was an Art and Architecture Major at the University of Southwestern Louisiana(USL), now known as University of Louisiana at Lafayette(ULL). But, my love for art began way before then. I began drawing pastel and charcoal drawings and carving wood and believe it or not soap, as a child. My parents started art lessons for me as early as the first grade, where I learned the basics. My dad's favorite pastime was to carve soap, as he was from the West Texas Hill Country, and "there wasn't a whole lot to do." (He passed that love for creating on to me apparently). I won my earliest art competition in the second grade for my version of a Thanksgiving Dinner!
I took art as an elective in high school, but I really didn't begin to paint until college. My husband, Rodd and I met at USL as Art and Architecture majors, but both of us went on to pursue other majors and careers- he as an attorney and me as a nurse. I really began painting in 2001. My primary focus at that time being painting in watercolor, drawing with charcoal and doing pen and ink drawings. As time went on I experimented with stained glass.
I now find myself working with watercolor, but painting more and more with acrylic, and inks and using gesso, sand, and marble paste and even stained glass in my paintings to create texture and depth.
I am totally inspired by the sea and the peaceful seashore along 30A, like my own beach at the end of my street, along with places like Deer Lake and Camp St. Helen's State Park; I call them my "Zen Places". In Louisiana it's places like Rip Van Winkle Gardens and Avery Island, both in New Iberia, LA, that I go to in between my trips back to my house in Florida. These areas that I love so much are full of sea life and wildlife that for me brings a peaceful state of mind and being that nothing can compare to.
But, my decision to finally pursue my art full time as a passion has been influenced greatly by the freedom shown in the artwork of Justin Lyons and Justin Gaffrey. You could definitely say the Summer of 2015, after dropping in to Andy Saczynski's studio and visiting with him, then conversing with Justin Lyons about my decision to pursue my art and then going on to Justin Gaffrey's studio for the umpteenth time and standing in front of his "Namaste" sculpted piece was an epiphany for me and cemented the journey I am on now. These artists all took a leap of faith and listened to the voice inside their heads and the love of art inside their hearts to pursue their dreams. I gained courage and strength from their stories. And the more I went to my "Zen Places" and listened, and reflected, on my life's purpose, the voice inside my head would no longer be silenced, and I didn't want to quiet it anymore.
Couple all of that with my family and best friend and close friends telling me things like "you need to quit your job" and "you need to follow your bliss". And then meeting and getting to know other awesome artists like Aaron Sutton, Lori Drew, Kristina Perry, Melissa Mercer Brown, Donelle Tucker Clark, Cheryl Grey, Joan Vienot, Adrian Fulton and Sara Parker (whose work I've admired since 2001, when I almost took that leap of faith but didn't) and the result is this explosion of art that I now call Kay Richoux Art. Art with no fear. Just freedom to create.
To back my story up a little, after my mom, who was my best friend, died in 2004, and I had an emergency open heart surgery 4 short months later, my husband and I began vacationing that year in Carillon Beach. We wanted to make vacationing there a time to build memories with our family and we made it a priority. We soon fell in love with 30A and the picturesque surrounding communities. We returned year after year, eventually purchasing our home in Seabreeze in 2009.
Having recently retired from a 23 year career in nursing, I now split my time between my home in Seabreeze, FL and my home in Lafayette, LA, so you will see a lot of the pieces I do coming from my experiences in both places. But, I also have developed a fascination with Gustav Klimt's work, and the fantasy-whimsical flowing yet realistic pieces he is known for. My art is my heart, so you may see a few paintings where that random person in the painting just happens to be one of my friends or family.
My paintings have been featured in several exhibits throughout Louisiana and Florida. I have been featured in the Destin Log and the Walton Sun for my work.
My work may be purchased online at kayrichoux.com. At the Lafayette Art Association and Art Gallery, in Lafayette, LA, at the Rip Van Winkle Gift Shop In New Iberia, LA, at Quincy Art and Things and Sundog Books in Seaside, FL.
Since July 2015, I have been commissioned to create logos for businesses as well as custom artwork pieces and as of March 2016, I have been hired as a children's book illustrator for a book series by book author Renee Fontana Garrot.
Exhibits to date:
Eye of the Beholder Juried Exhibit 2015 (Lafayette, LA)
It's A Wrap Juried Exhibit 2015 (Lafayette, LA)
Cool Aid Exhibit 2015 – by selection committee (Mirimar Beach)
Celebrate the Master's Exhibit 2015 – by selection comittee (Northwest Florida State College, DeFuniak Springs, FL)
A Plus Art Committee's 2015 Annual One Size Fits All Exhibit
LAA's Annual Watercolor Guild Juried Exhibit 2016 (Lafayette, LA)
Bling in the New Year Watercolor Juried Exhibit 2016 (Lafayette, LA)
Solo Exhibits in Louisiana at the Garage 2015 and at Pouparts Bistro 2016
Memberships include :
Lafayette Art Association with the designation as professional artist and First Vice President for 2016
Lafayette Art Association Watercolor Guild with the designation as professional artist
L'Acadian Art Guild
Cultural Arts Alliance of Walton County
Artists of 30A in South Walton Florida
Artwork