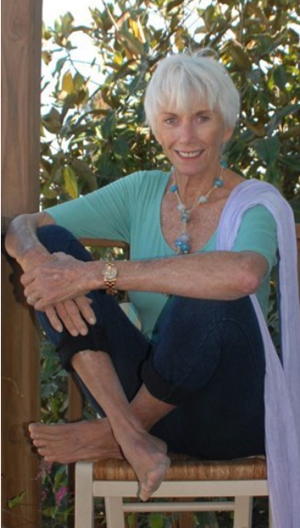 DIDON COMER
Didon Comer, a native of New Orleans, Louisiana, moved from her home of 29 years in Atlanta, Georgia to Seagrove Beach, Florida in 1979. Her interests and skills are varied and include acrylic painting, photography, clothes design, furniture design, pottery, and sculpting. Didon is a self taught artist who began painting in 1993 and has become well known in the local art community in South Walton.
Didon has attended many workshops throughout the years. She has studied with Santa Rosa Beach artists Susan Lucas and Donnell Clark. And twice a year she attends the Springmaid workshops in Myrtle Beach, South Carolina.
Since Didon first began painting, she has been recognized for her work throughout the art community. She was named artist of the year by Otto's Gallery in Ellijay, Georgia. Her art has been featured in several southeastern venues such as Ceruleans Gallery, Lynn Field Reddoch's Gallery, and Collaborations Gallery in Santa Rosa Beach, Florida and "The Gallery" in Tryon, North Carolina. She has also had the honor of being chosen to participate in ARTSQUEST in Destin, Florida and the EASTERN SHORE ART SHOW in Fairhope, Alabama. She most recently was one of the featured artists at the Hidden Lantern in the STRETCH OF SEA and the BACK TO NATURE shows.
Didon currently lives in old Seagrove Beach where she paints from her seaside studio in her home on the gulf.
Artwork
Contact/Gallery
Contact Didon to arrange an appointment at her beautiful Gulf-front art studio!
(850) 217-6512
didoncomer@icloud.com