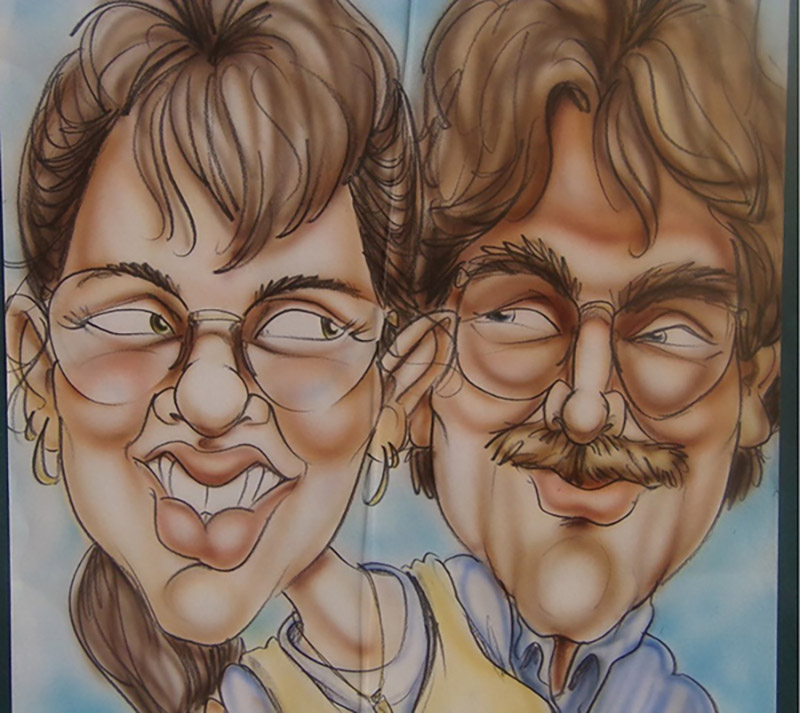 CHARLES S. AND SUE GRAY
Charles S. and Sue Gray, a.k.a. Surfside Mosaics, are both retired lifelong educators, enjoying their lives as beach bum and bummette.  Recent transplants from Texas, both agreed the 30A and Point Washington area is where their heart is!  Scott, originally from Fort Worth, is truly a renaissance man loving the arts, poetry, music, and painting.  Sue is a card-carrying gumbo connoisseur from Louisiana.  She has to keep busy and while not telling Scott what to do, she is usually sewing, crafting, and breaking glass (it's her therapy).  According to her, the smaller the pieces, the more therapy was needed!
Surfside Mosaics was started first by making gifts for family, friends, and donating to special causes/charities.  Most recently they donated a piece to the Cattle Barron's Ball to support the mission of the American Cancer Society.  Together they create one of a kind art that 'let's the sun shine in'.  Staying busy designing, painting, and breaking glass is essential, otherwise one or both will get in trouble!  They love to repurpose, recreate, and use found treasures, such as old windows and doors, furniture, lazy Susans, and keepsakes… even bowling balls!  Don't throw anything away.  Broken dishes, costume jewelry, driftwood, old chandeliers, and glass of all kind.  If Sue can break it, Scott can paint and design a homegrown piece of art.  You name it, they can design it.
Scott (who Sue calls "Trouble") is the primary designer.  Sue is the worker bee, taking his designs, usually glass on glass… but not always.  She brings his artwork to life in textiles, all colors of the rainbow.  The process they use to mosaic is complimented with grout and/or resin, cleaned, scraped, polished, and framed or put on an easel.  Either way, the colors are vibrant, changing with the light of day, dusk, or night.  The entire process is done with much love, a range of hammers, and an ax.. but that is a totally different story!
With just a little imagination and time on their hands, they can make you something special, too.  Everyday they see possibilities in a special gem, piece of pottery, or anything that shines.  Accent windows, doors, large or small pieces, mirrors, bakers racks, tables, and much, much more are wonderful mediums.
Artwork