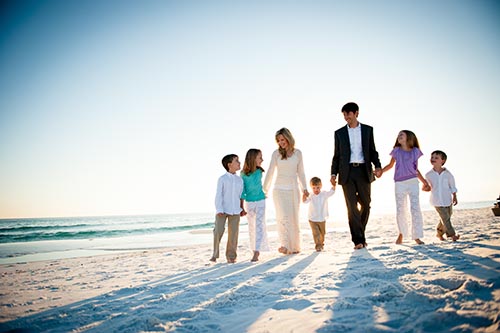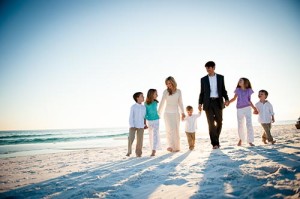 June 2014 – October 2014
(Rosemary Beach, FL – Ft. Collins, CO – Knoxville, TN)
The Moores have recently embarked on their most ambitious exhibit schedule to date. Over 100 pieces of the Moore's southern-fried folk art will be on display in three states over the next five months.
Alan and his daughters Isabella (age 13) and Emma (age 10) have been creating their iconic bottle cap fish for their junk art tour they call "Catch!" – inspired by their two home states of Florida and Colorado.
Recently the Moore's went "paintless" in their folk art bringing all the color to their work through the medium of vintage soda/beer cans and bottle caps. The Moore's new pallete includes over 2000 soda and beer cans to choose from, all dating back to the 1960s and 1970s. Their studio also boasts of having over 60,000 neatly organized bottle caps-vintage and modern, domestic and international. It is not rare for Alan or one of the girls to make a fish with caps and cans from Germany, Russia, Canada, Thailand, S. Korea, the US and several other countries.
Alan, who began making upcycled art as a child, began involving his children in his art world five years ago. Isabella and Emma have gone from helpers at art festivals and in the studio to budding artists selling their own art across the country. The girls also teach recycled art classes to kids their own age. Isabella and Emma are now fully engaged in what the Moores call "The Moore Family Folk Art." Alan's boys, Aidan (8), Liam (6), and Kian (3), are great helpers and are starting to dabble in the folk art world.
The Moore's Catch! Tour can be seen during the month of June at Amavida Coffee and Tea in Rosemary Beach, Florida. Mugs Coffee Lounge in Ft. Collins, Colorado will be the second destination with art on display in June and July.
The tour's final stop will be at The Tomato Head in Knoxville, Tennessee. The famous Tomato Head is described by the New York Times as "the nexus for all things hip and happening in town". The Tomato Head owner Mahasti Vafaie kik online chatfound the Moore's folk art bottle cap fish online and reached out last year about the fall 2014 exhibit. The Moore's art will be on display at The Tomato Head in September and October of this year.
You can find all about the Moore's art at: www.floridafolkart.com and www.coloradofolkart.com.