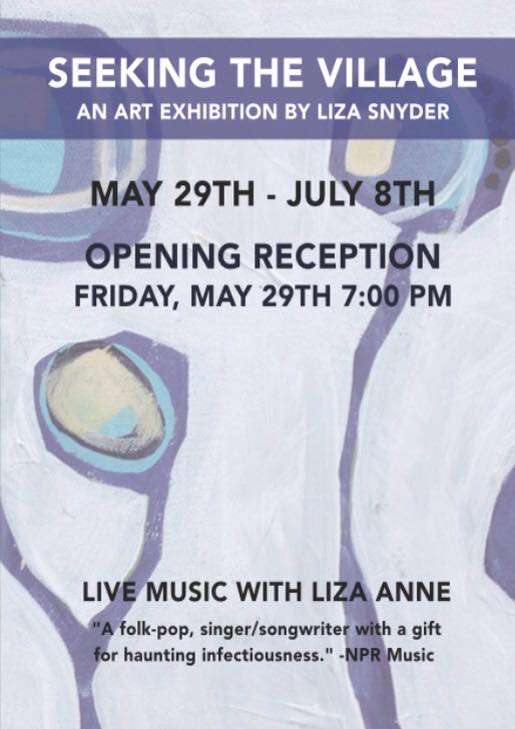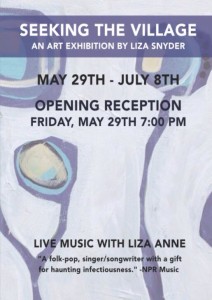 Liza Snyder, a newcomer to 30A, is on a journey as a visual artist. It is her intent to catalogue her steps through this journey by way of painting what she experiences spiritually, emotionally and physically. Her focus as of late has been on florals, abstracts and the human figure. After studying printmaking and obtaining a BFA from Auburn University in 2001, she put down art and creating for twelve years. After this long sabbatical, she has reemerged a new girl, full of hope and laughter and the desire to chronicle everything that has bubbled over from the dark. Her palettes and intent are bright and joyful, quite different than her previous works of muted and conceptual tones during college. Liza's hope is that her creations invite her viewer to both rest and celebration.
Liza is mama to three kids, two dogs and two cats, and partner to a great hubs. Life is fun and a little chaotic. She embraces her messiness, and delights most of all in sharing and exploring art with the sweet beach community she is a part of. Her home and studio are located in Point Washington, Florida, five miles north of Seaside and 30-A.
Liza's exhibit "Seeking the Village" will be on display at Amavida in Rosemary Beach May 29th – July 8th. You are invited to attend the opening reception on May 29th at 7:00 PM.
Read more about Liza here: https://artistsof30a.com/liza-snyder/