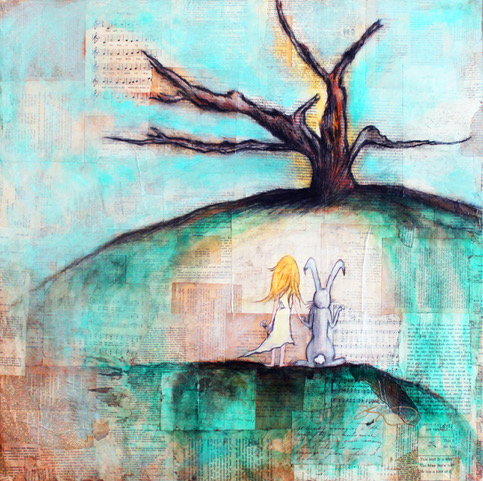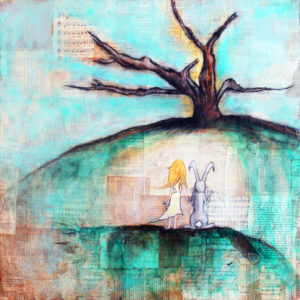 Kay Richoux has 2 pieces in Emerald Coast Theatre pop up Gallery second floor at 560 Grand Boulevard Miramar Beach, FL "Garden By the Sea" and "By the Light of the Silvery Moon"! Pieces are for sale and a portion of the sales go to help benefit the ECTC.
Also Kay will hang her piece "Don't Give A Hoot" in the Take Flight exhibit put on by the CAA and the Foster Gallery on May 1. It is a stained glass and resin piece in a 150 year old window.
And Kay is leaving to go to an artist's retreat in Scotland! On May 8 she will arrive and get to create art with 24 artists from around the world until a May 16! She will be painting on this trip as she revisits the filming and historical sites associated with the Outlander series'.
Then in June, July and August her series "Bea You" series will be on exhibit. It features paintings with short stories and poems! You can see these pieces at the South Walton Coastal Branch Library. Pieces are for sale.