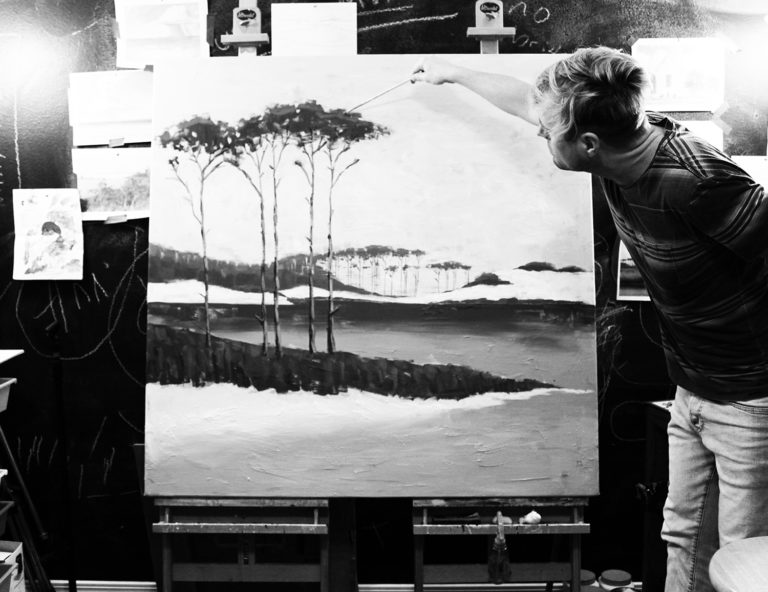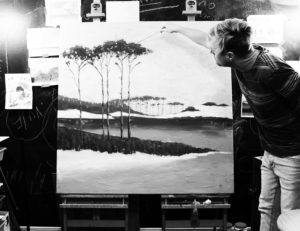 Paint Like a Rock Star
Every Friday in June from 9am – Noon
Learn to paint with complete freedom so it feels as natural as breathing. Local artist Aaron Sutton can teach you a simple formula that will erase any hang ups you may have about painting. You will learn to paint quickly, and with more confidence. Be prepared for a high energy rock 'n roll art class! There will be only 4 students at a time to maximize personal attention. 16×20 canvas and all materials are provided. Bring ripped jeans (optional) snacks, water, caffeine (also optional) and a positive attitude. Pre-registration is required.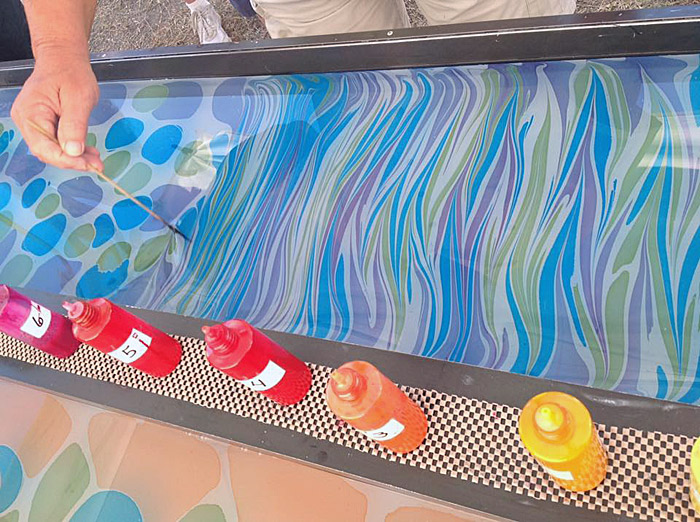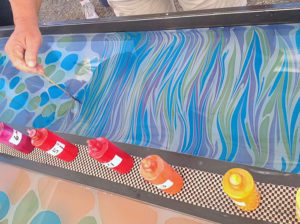 Silk Art Scarves
Every Friday in June, from 10am – 1pm
Create a beautiful silk art scarf. Ebru is the art of floating dyes onto a water surface and then using a stylus, stakes or combs to make intricate patterns with the dyes on top of the water surface. Artisans, Gary and Valerie, then stretch a 72"x14" silk scarf onto the water surface and the design is instantly absorbed by the silk. The scarf is then dragged off the water and rinsed in a water bath. The customer takes the scarf home in a baggie to dry. The designs can be simple and abstract, or more intricate, making chevron, peacock and other beautiful patterns. Either way, the scarf is always one of a kind! Drop-ins are welcome.


Trash to Treasure
June 20th from 5 – 7pm
Join Tammy of The Moore Family Folk Art and make your own unique work of art from upcycled and salvaged materials. Choose from several different designed projects or create your own. Tammy will have all kinds of materials to choose from including weathered woods, antique metals, vintage soda cans, bottle caps, driftwood, and much more. Class fee is per person and includes as many art pieces as can be made in 2 hours! This is an adult class so feel free to BYOB. Pre-registration is required.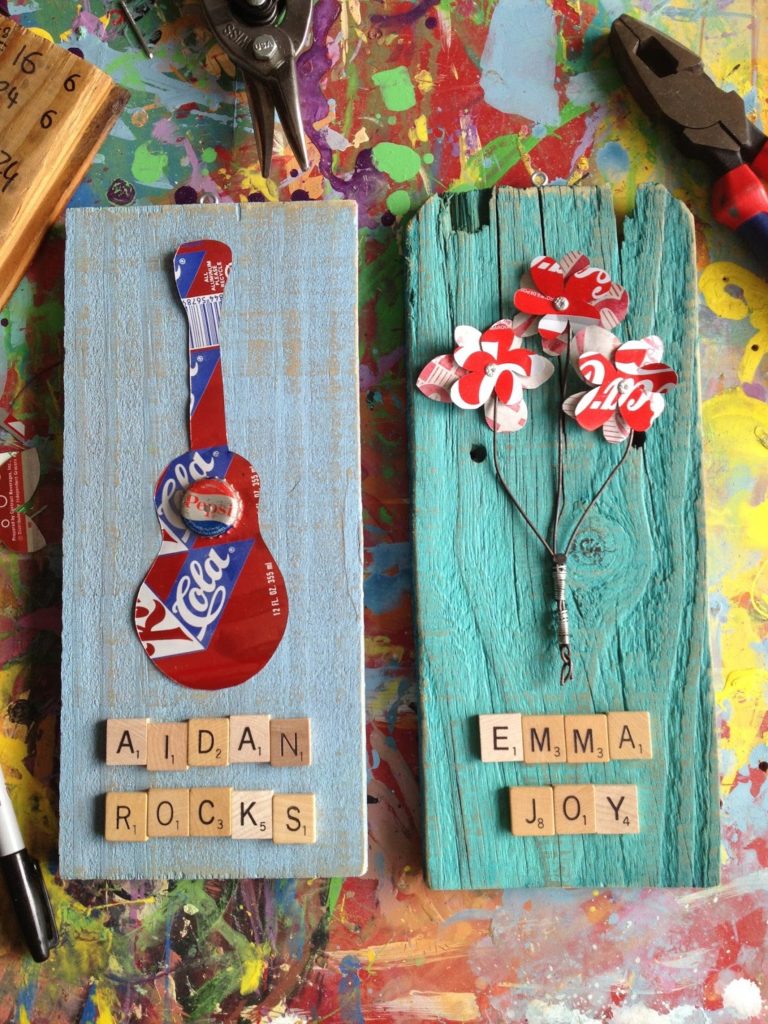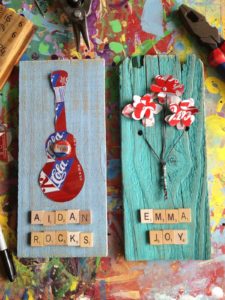 Upcycle Art
June 7, 9, 14, 21, 28 & 30 from 10am – 5pm
The Moore Family Folk Art team will help you create art using reclaimed wood, vintage cans, bottle caps & more. Our super creative teachers love showing you how to make cool new art out of old stuff! Our most popular workshop for kids and families to create memories they can take home. Rain or shine, on the front lawn or indoors if weather doesn't cooperate. Walk-ups are welcome.