An Update From Joan Vienot
"Sea and Sky" will be an exhibit of paintings by Joan Vienot at Anne Hunter Galleries, 25 Central Square, in Seaside, FL. The exhibit will run during March and April of 2020.
Joan writes, "This is a collection of at least 20 works I have been painting this year to exhibit next spring at Anne Hunter Galleries in Seaside, Florida. It is a series inspired by the Gulf of Mexico and surrounding estuaries near my home in Northwest Florida, capturing what I think are universal qualities of the sea and the sky. When I begin a series, I never know where it will take me. What starts out as pictorial realism may grow into non-representational abstraction — what will seem to me to be a logical progression will most certainly represent a leap in creativity when I look back on the year. I'm excited to have it on the calendar for next March and April!"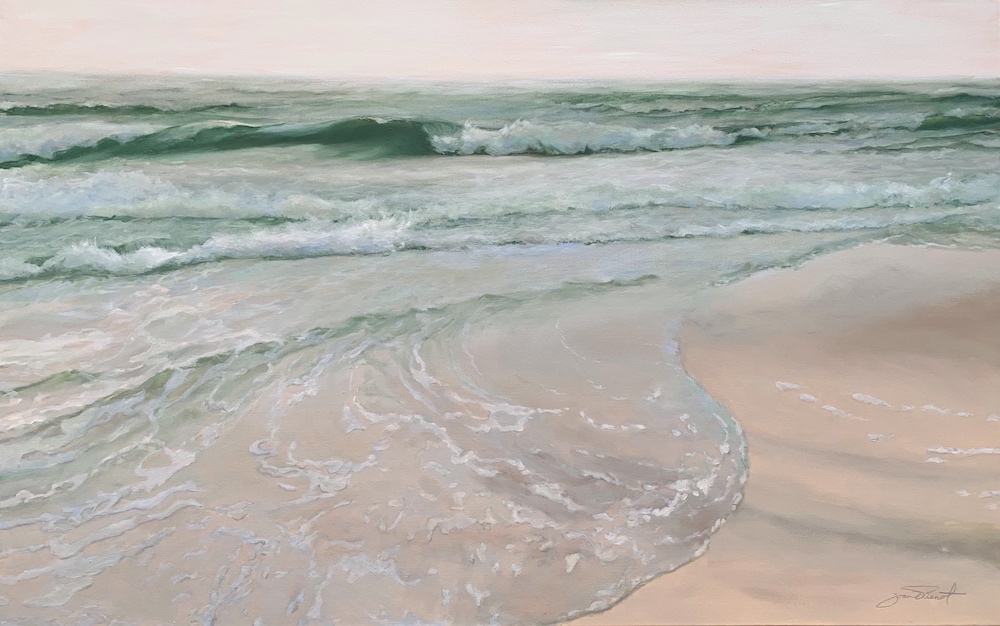 One of the first paintings of the series is "Rolling Emerald Surf", oils, 30×48. Contact her at joanvienot@gmail.com to receive announcements and invitations.