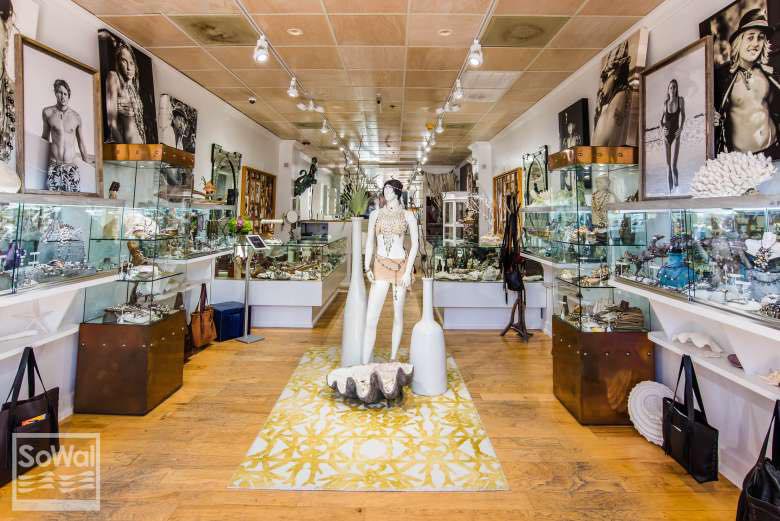 La Vie Est Belle is featuring celebrated designer Wendy Mignot during Seaside's First Friday Art Walk on Friday, October 4th from 5-8 pm. Come by and support local artists, creativity and enjoy light refreshments.
Celebrate the works of local legend Wendy Mignot along with specialty brands available only at La Vie Est Belle. Shop Lost Galleon authentic antique and shipwreck coins, Jimmy Wz handcrafted handbags, Merry Beth Myrick Pearl & Metal Bangles, Mignot Tribe pearl and leather jewelry from Mexico, One Eye Love Collection by Wendy and Laura Bailey, VIZA Collection by Violeta & Zak Mignot, Haute Hats, and Dawn Champman Whitty Photography.
Make plans to spend your first Friday of each month strolling Central Square and visiting Seaside Merchants from 5-8pm. Participating merchants will host special in-store exhibits and events showcasing their jewelry, art, fashion, music, wine and food. It's a great way to start the weekend at the beach.
La Vie Est Belle is located on Central Square in Seaside, Florida. Stop in to browse fine pearls and leather collections as well as one-of-a-kind creations by other artists. La Vie Est Belle is open daily and you can call 850-231-4692 for more information. If you don't have a "Wendy" yet, it's time to join the tribe.