Winter 2020 Workshops with Allison Wickey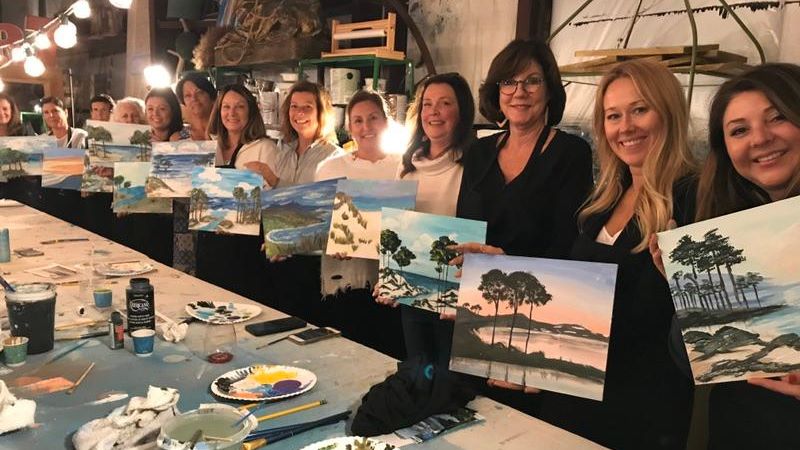 Winter 2020 Workshop Schedule Announcement! pssst….And a Valentines Special!!
These workshops aren't geared towards working artists, they are for people that need a little nudge into the world of creativity to be reminded that we are all creative. It's time to let it all out and get over the fear! Have a need/crave a creative outlet? No need to be an' artist', together we will coax out your creative side!
Of course anyone at any skill level is welcome and I look forward to working with you. Each student leaves with two paintings and practical, lifelong painting skills. All supplies are provided, BYOB.
Read below to see which workshops you want to try or sign up for all four and get a 10% discount.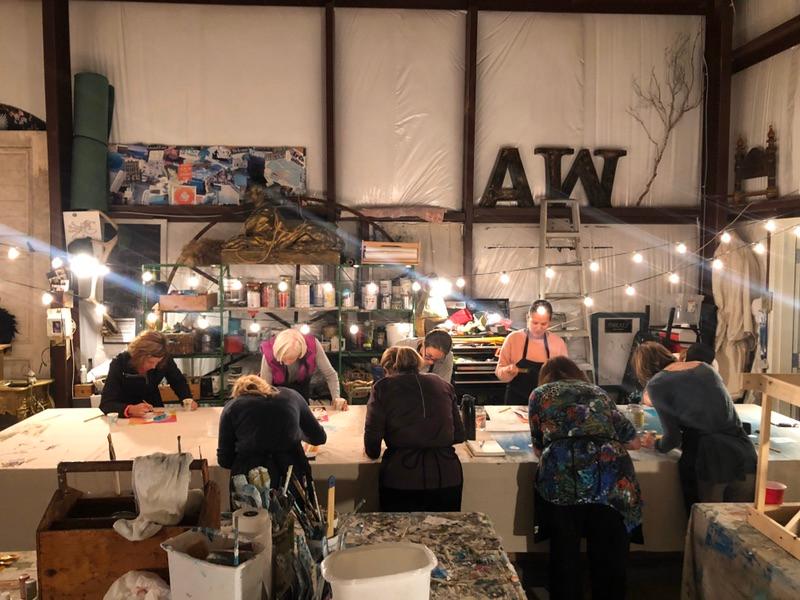 *each workshop can hold 16 people, first come, first serve! If they fill up quickly a second workshop will be added on the following night, same time.
**if you would like to book a PRIVATE workshop for your group (birthday, bachelorette, team building, etc) just Email Allison – minimum 8 students.
INTRO to Color Theory – 1/22/20 6-8:30pm $95
Color theory introduces students to basic color mixing, how to make their own color charts and how to use specific color combinations to create certain visual effects like depth and shadow. This was my favorite and most valuable class in college and is a great building block for all workshops.
INTRO to Landscape – 1/29/20 6-8:30pm $95
The landscape workshop teaches basic skills on how to approach a landscape painting, including easy tips on where to start a landscape, how to scale and how to use color to create depth. I was blown away by the works created by my 'non artist' students!
INTRO to Portrait – 2/5/20 6-8:30pm $95
This portrait workshop is a really easy and a fun way to learn portrait in an expressionistic style. It sounds intimidating but I'll ease you into creating an image that will make you proud. I'm pretty sure students in my portrait workshops laugh more than in any other workshop, its so fun!
INTRO to Abstract and Texture – 2/12/20 6-8:30pm $95
Painting with texture is really hot on 30A right now and students love learning to work with venetian plaster to create unique abstract work. I loved seeing how each student went their own direction in this workshop and they truly amazed themselves and were proud of their work!
Valentine's Day Portrait Workshop 2/14/20 7-9:30pm $200 for two people- includes champagne, snacks and deluxe bonding
How to reserve your spot:
1)Decide which dates you would like to attend
2)Email allison@allisonwickey.com with your choices
3)I will answer your email with directions on how to send payment and directions to the workshop.