20% Off Custom Orders by Allison Wickey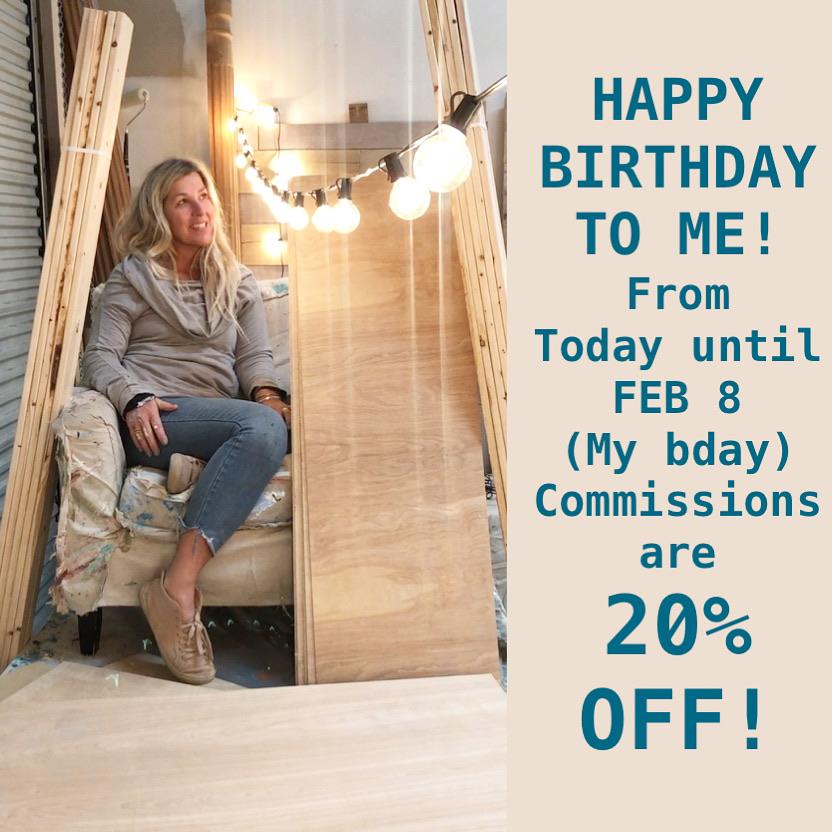 LIMITED TIME SAVINGS ON CUSTOM ORDERS!
PRICE REDUCTION ON COMMISSIONS until Allison Wickey's birthday FEBRUARY 8th. That's 20% off all orders placed by February 8th.
Commissions are basically a special order that costs no more than buying a finished piece but you get the exact size, dimensions, subject matter and colors that you want totally customized for you. Commissions take 3-6 weeks to complete and if you're local Allison will install it when finished! Visit Allison's website to see current and past pieces for inspiration.
Call 850-420-8419 or email allison@allisonwickey.com to set up a conversation or free in home consultation..* during this offer if you order more than one commission you get an additional 10% off for a total of 30% OFF ENTIRE ORDER