Art friends, I hope you are all staying safe and happy during these difficult times.
Being an artist has been good during this pandemic, it has given me the gift of more time in the studio to explore and create. I have been working on a new body of work, inspired by aerial views, about the connections we have with each other that endure over time and distance. (That's Connections 2 above.) To see more, you can visit the Landforms series on my website, susanlucasart.com.
There's a beautiful new gallery in Destin, J. Leon. I am happy that I will be exhibiting there, with an opening on Friday, Oct. 2.The exhibit is up until January, so if you prefer to avoid the crowd you have lots of time to stop by for a more socially distant look. It is open Tuesdays through Saturdays, 10-6. (!3370 US 98, north side of 98 by McCaskills.)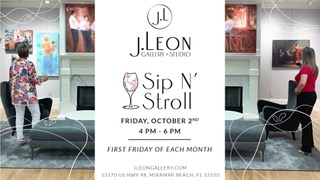 This year has brought some exciting honors, I was selected a finalist the the Artists Magazine Annual Competition, and was featured in three issues of Southwest Art Magazine. In addition, my art was appeared in the books AcrylicWorks: The Best Of Acrylic Painting, and Studio Visit, Volume 41.
As always, the best part of my art-making is the friendships that develop with collectors, artists, gallerists, and visitors. I do welcome (masked) visitors to my studio/ gallery. If you would like to, contact me to arrange a time to come by!
I do appreciate your continued interest and support!
Susan Lucas
suziartz@mac.com , susanlucasart.com, 850-267-3083