Each week Fusion Art Glass will select one work of art that demonstrates superb craftmanship and artistry.
This week's choice is "Green and Gold Hive Vase" By Cal Breed of Orbix Hot Glass.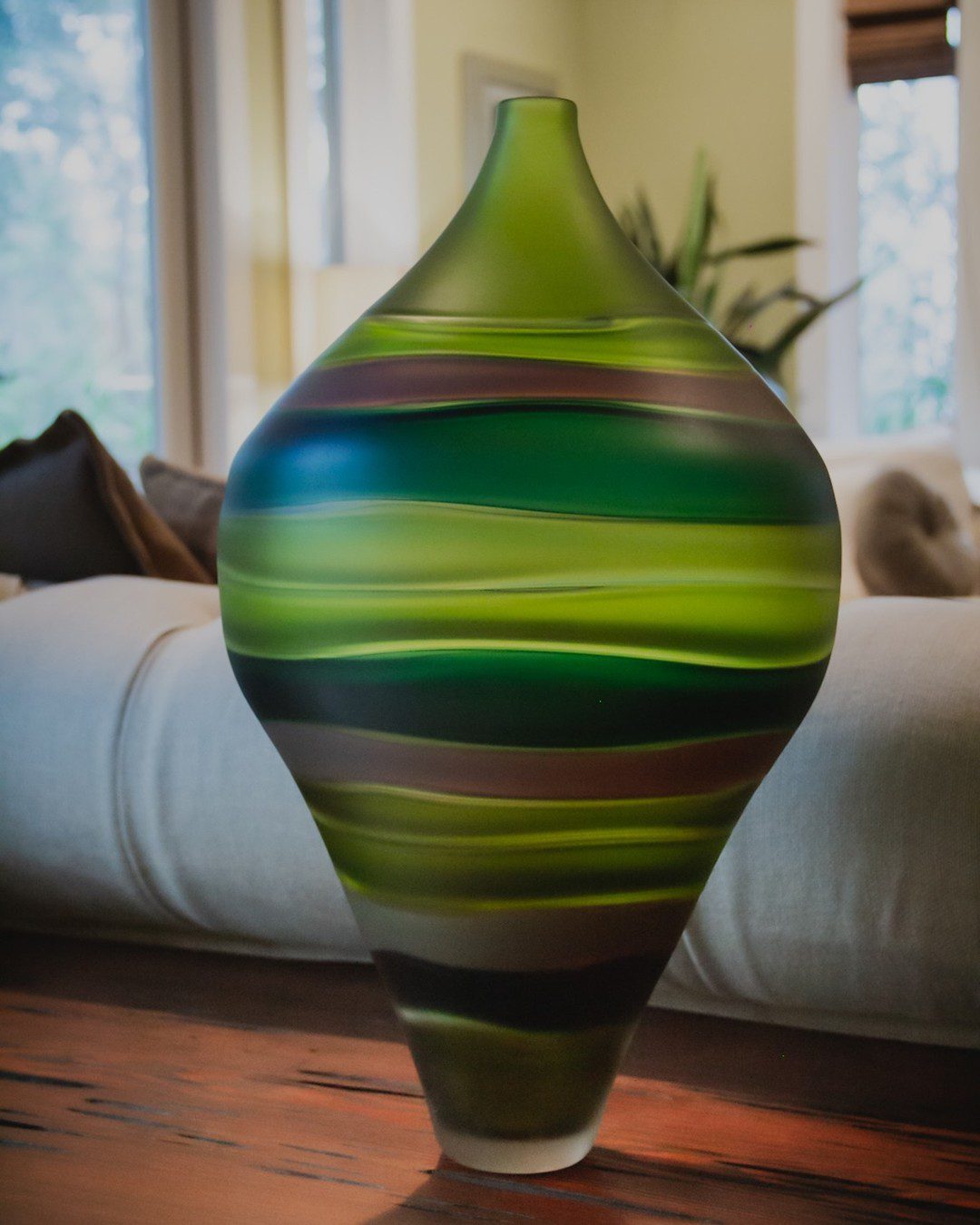 This piece was hand blown using the incalmo technique. Incalmo is the technique of constructing an object by joining two or more blown glass elements together. The process requires great skill as the diameters of the two elements must be exactly the same. This vessel features a sandblasted finish. It measures 20" x 11" and boasts a variety of colors.