CALLING ARTISTS FOR FOSTER GALLERY SUMMER ROTATION
The CAA is calling all artists who are current members of the Cultural Arts Alliance to submit an application to be considered for the 2021 Summer Rotation of The Foster Gallery located in Grand Boulevard's Town Center scheduled to run June 28 – October 17, 2021. The submission deadline is June 13 at 11 PM.
Visit our #ArtMatters Blog for guidelines and link to application >>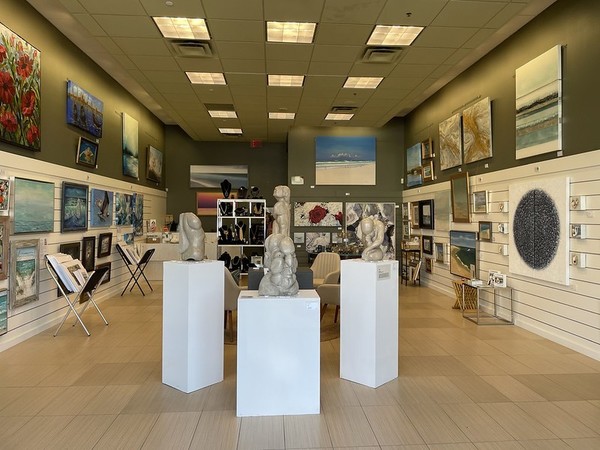 APPLICATION OPEN FOR ARTSQUEST FINE ARTS FESTIVAL
The Cultural Arts Alliance of Walton County (CAA) invites visual artists of all disciplines to apply to participate in the juried 33rd Annual ArtsQuest Fine Arts Festival happening October 9 & 10, 2021 in south Walton County, Florida as part of National Arts & Humanities Month. Usually held over Mother's Day weekend, this year's festival was rescheduled in the fall due to the pandemic.
ArtsQuest will take place in the Town Center of Grand Boulevard, which is also home to other large-scale events including the 30A Songwriters Festival and the South Walton Beaches Wine & Food Festival.
Application deadline is August 6, 2021!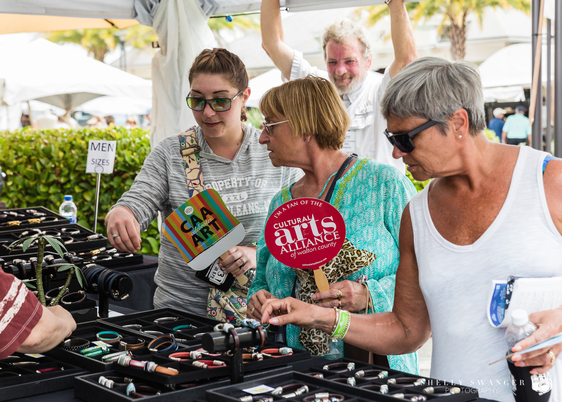 AN INVITATION TO PAINT EN PLEIN AIR
The Emerald Coast Plein Air Painters meet to paint the landscape outdoors somewhere in Okaloosa or Walton County in Northwest Florida every Wednesday morning. Interested artists arrive around 8:00 AM, paint or sketch for a few hours, and then gather on site at 11:00 AM for "show-and-tell" where they share what challenged them that day. Afterwards, most go to lunch at a restaurant nearby. There are no dues or fees, and no attendance taken – artists just show up with their supplies and equipment and sketch or paint the subject of their choosing.
Plein air painting is considered one of the quickest ways to build skill in composition and color mixing and application.
Visit facebook.com/emeraldcoastpleinairpainters to see recent activity and the announcement of the next Wednesday morning painting location, posted each Monday.
Click this link to be added to the location notification email list: https://signup.e2ma.net/signup/1919824/1789142/.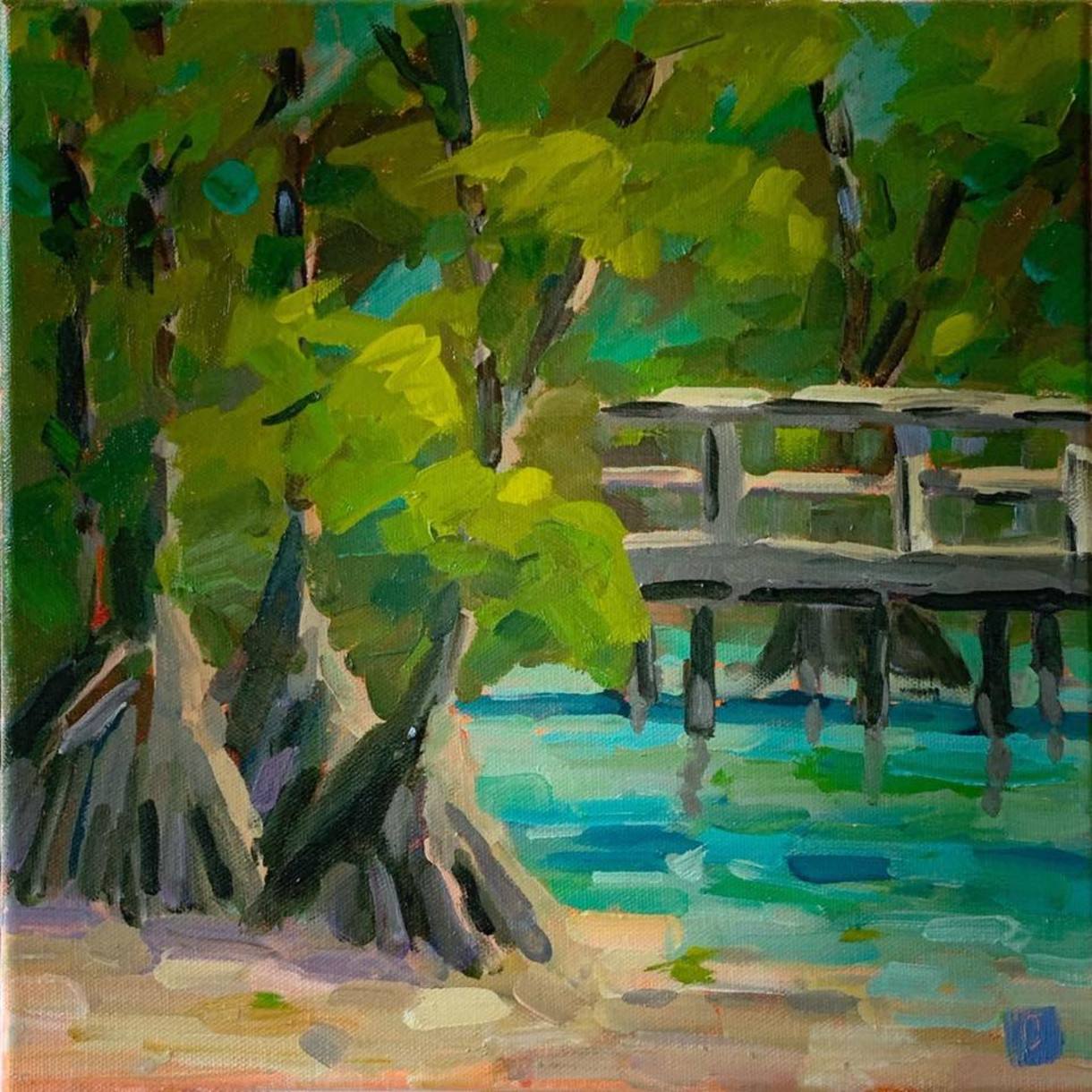 Painted en plein air by Cynthia Morris at Morrison Springs, near Ponce de Leon, Florida.